The forward has now scored 12 Premier League goals for United and a total of 17 across all competitions.
Despite his age, Ibrahimovic has shown little signs of slowing down and suggested he has no immediate plans to quit life at Old Trafford.
"I don't know, as long as I feel physically good, I'm not worried for what can happen on the field because in my mind I know what I'm able to do and I'm doing it," he added.
"So I don't know, depends on the circumstances, a lot of things fitting for me to continue."
This follows Mourinho's recent admission that the striker is virtually undroppable.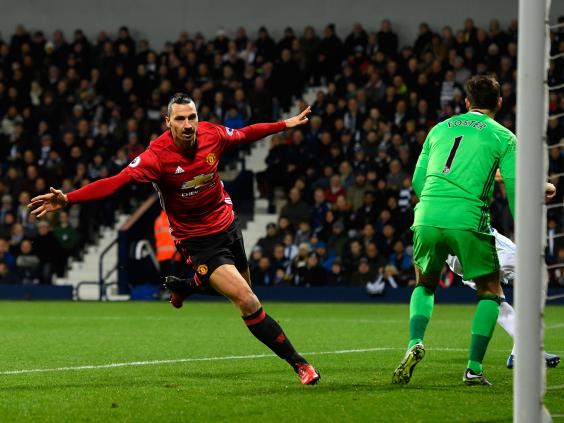 Speaking in the wake of United's 2-1 win over Crystal Palace, in which Ibrahimovic clinched a late winner, the Portuguese boss declared that it had become increasingly difficult to leave the Swede out of his side.
"Yes, it is," Mourinho said. "Especially a guy like Zlatan [and] as a striker. Sometimes in other positions you can hide yourself a little more, protect yourself with experience and with position.
"As a striker he is one of the impossible positions where you can hide. He is phenomenal and plays again tomorrow [against West Brom] and then one week to rest.
"I am not surprised at how good Zlatan has been."
In light of Ibrahimovic's form and worth, Mourinho has already suggested that the club will be looking to add an extra year to the player's current contract, a move which would keep him at Old Trafford until June 2018.